General Question (FAQ)
A.
3S Japan is an online Platform to Buy & Import Japanese cars. In our website, customers from all over the world can find and buy excellent quality and whole sale price from Japan. We provide guarantees shipments of purchased products, product inspection done by third parties and efficient support throughout the whole process. Therefore, the buying process is safe and secured for all buyers.
A. We are available 24 hours, every day for online inquiries and emails. For telephone calls, we are available on working days (Mon-Fri), from 10am till 8pm,
Japan standard time (GMT + 09:00 hours).
Q.
How do I send inquiry?
A. - Find the car you are interested in.
- Click on the "Inquire Now" button of that car, which is on the right hand side of the page.
- Fill out details in the Inquiry Form and confirm your inquiry by clicking "Inquire Now".
Q.
How do I contact 3S Japan?
A.
Feel free to contact us by email, WhatsApp and Skype below.


Email address - 3Sjapaninc@gmail.com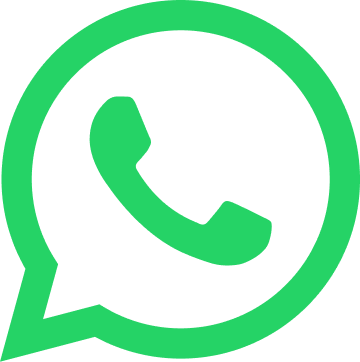 Vehicle condition (FAQ)
Q.
Can I see the vehicle in Person?
A.
Unfortunately, our cars are in private yards, which are off-entry due to security reasons.
Q.
Is vehicle in running condition?
A.
All of our vehicle is maintained before-hand and its in running condition. If vehicle does not run then we will not be able to load on RORO vessel as shipping company has to drive vehicle into boat to load on vessel. After vehicle is loaded on vessel we will not accept any cancellation.
Q.
Could you send video of the vehicle?
A.
No we do not take video of the vehicle. We provide up to 30 detailed pictures of the vehicle to help with your buying decision. If you have more question on vehicle condition then please send inquiry to our sales

Inquiry number -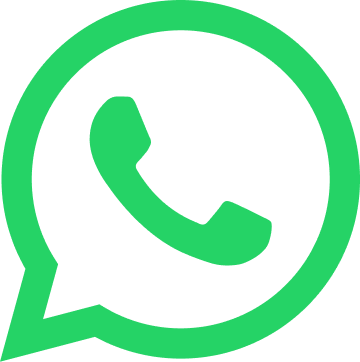 Q.
Are pre-export inspections required?
A.
For some countries, a pre-export inspection is mandatory prior to exporting the vehicle. Please visit your country's appropriate government authorities to obtain all required pre-export inspections lists.
Price & Payment (FAQ)
Q.
What is the final CIF price to my country? What are the charges included in it?
A.
You can use our Total CIF calculator to calculate the approximate CIF price to your destination port and country. The exact freight and insurance charges will be mentioned in the proforma invoice as per the latest available rates. CIF Price includes the cost of the vehicle, insurance, and freight to your destination port.
Q.
Does the price on website include additional costs like tax and duties, etc.?
A.
No. Our price does not include Tax and Duties. After receiving the vehicle, you will be responsible for paying port clearing costs, import duties, taxes and any additional fees required by your country or the port of discharge. Please contact local authorities or a reputable clearing agent for further details.
Q.
What are the accepted payment methods?
A.
We accept the following methods:
1. Bank transfers (full amount)
2. Paypal and Credit card payment via Paypal - *coming soon


All payments must be made within the payment deadline. All bank charges, including intermediary bank fee must be paid by the buyer. Payment must be made in the same currency as the INVOICE.
Q.
What is the payment deadline?
A.
If we do not receive a T/T copy within 48 hours or if we do not get money receipt confirmation from our bank within 120 hours, the related product will be available for other buyers to buy.
Q.
What is a TT Copy? Where can I get it?
A.
Once you submit your payment for transfer at your bank, you will receive a Telegraphic Transfer Copy (TT Copy) as a proof of your remittance. The deposit slip may replace the TT Copy only if the TT Copy is not issued immediately by your bank.
Q.
I made payment to a wrong account (not as invoice), what should I do?
A.
We are sorry that we cannot help you directly on this. If you could find that person and make him send the money to our account within the deadline, we will accept it as your money and start shipment process of your purchased product.
Q.
Who is responsible for paying the bank transfer fee?
A.
The buyer is responsible for paying the bank transfer fee. Only when we cancel a deal for reason on our side, we pay the bank transfer fee to return you 100% of your money.
Q.
Can I pay in installments?
A.
Currently we only accept 100% payment TT (Telegraphic Transfer) before shipment. In this process you will pay the total amount via any bank you prefer. After the payment, you will send us the TT copy and we will start the shipment process.
Q.
Can I buy a vehicle for use in Japan?
A.
No, as exporters, we do not sell vehicles for domestic use in Japan.
A.
No currently, we do not offer any financial service at moment.
Shipping & Delivery (FAQ)
Q.
How long will it take for the shipping vessel to reach my port?
A.
Following is average travel time to country. But please note that they are estimates based on our past experience and are not guaranteed.


Africa: approximately 3–5 weeks to travel from Japanese port to your port
Georgia: approximately 6 weeks to travel from Japanese port to your port
Caribbean: approximately 3–5 weeks to travel from Japanese port to your port
Pacific Region: approximately 1-3 week to travel from Japanese port to your port
North America: approximately 3-5 weeks to travel from Japanese port to your port
Q.
What information is needed to start shipment process for my purchased item?
A.
We need to know the details including Full name, full address, telephone number of both consignee & notify party, final port & related invoice number. Please make sure that the name and other information is correct. Any mistakes might delay your shipment process.
Q.
Can I change the information of Consignee and Notify Party?
A.
e are only able to change before 7 days departure of the vessel. After vessel is departured from port you might be able to do so with a charge of $100, paid in advance. Please consult with us as soon as possible, if you need to do so.
Q.
Can my shipping schedule change?
A.
Shipping schedules might change by few days due to unavoidable reasons like weather, routing of ships, etc. We are always communicating with shipping companies, to make your purchased product reach you in the shortest possible time.
Q.
Can I ask you to change vehicle information on the B/L or any other documents?
A.
Absolutely not! Altering information on the B/L or on any other documents we provide you is illegal. 3S Japan does not participate in illegal actions, regardless of the reason.
Q.
What document do you send and how can I track the document.
A.
After we send you documents, we will email you the tracking number of those documents. We will send document via DHL. DHL package will contain following document, Bill of lading, Original export certificate. If you need English export certificate or Bill of sales please send us inquiry.
Q.
What should I do in case my purchased product reached the port but I have not received documents from your company yet?
A.
Generally, your documents will reach you before the product. Please track the document with the tracking number we sent you. If you cannot track the document or if you are worried, please contact us.
Q.
How do I find a clearing agent?
A.
You may contact us by sending email to us or authorities in your port to suggest you some clearing agent.
Glosary of Terms
A.
FOB price does not include shipping outside Japan or shipping insurance. FOB price includes product price, domestic transportation and custom clearance in Japan.
A.
Cost and Freight; a term of sale signifying that the price invoiced or quoted by a seller for a shipment does not include insurance charges, but includes all expenses up to a named port of discharge.
A.
An invoice is a payment request from us to you, for a certain product. The Invoice we issue is a very powerful document, because it reserves the related product for you, as long as you meet the payment deadlines. An Invoice issued by us to you for a certain product will mean that, you have the "Exclusive Right" to purchase that product as long as your payment can be confirmed by us, within the deadline.
A.
A person who will be the "owner" of the car after it is registered in the destination country.
A.
The person that the shipping agent contacts to notify the confirmed arrival date of the cargo's vessel to the port.
A.
Delivery address for the shipping documents (not the vehicle) to be used by 3S Japan to dispatch documents to the vehicle's buyer.
A.
A person or company authorized by international customs authorities to certify and manage consignments between countries. (i.e., They handle the customs clearing processes for your car.)
A.
A document issued by a carrier, or its agent, to the shipper as a contract of carriage of goods. It is also a receipt for cargo accepted for transportation, and must be presented for taking delivery at the destination.
A.
A document that confirms the noted items are being legally exported from their country of origin (i.e., the car's previous registration in Japan has been cancelled).
A.
A person or company that arranges the transportation of cargo from the port of discharge to the vehicle's destination country.
A.
An agency responsible for handling shipments and cargo at ports and harbors on behalf of shipping companies (i.e., they represent the shipping company).
12.
Pre-Export Inspection
A.
Some countries require your car to be inspected before exporting. When a car passes the inspection, a valid certificate will be issued with full details of chassis number, make, model. Please consult with us whether your arrival destination will require this inspection.